An open letter concerning the Flow of Refugees from Eritrea and the Policies of the European Union and Federal Republic of Germany towards these Refugees and their Country of Origin.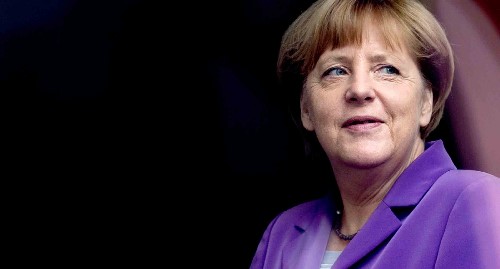 We are writing to you to express our very deep concern about possible changes in the policies of the Federal Republic of Germany towards Eritrea and its citizens who are fleeing their homeland. We fear that the recent visit to Germany of two Eritrean Ministers and Mr. Yemane Gebreab, Head of Political Affairs and Presidential Adviser[1] for confidential negotiations may herald policy changes by the Federal Government which could greatly endanger refugees from Eritrea while ignoring the appalling human rights situation in the country.

The Eritrean Refugees Problem
The number of refugees leaving Eritrea and seeking asylum elsewhere has been alarmingly high for the past decade. The UN estimates that 400,000 Eritreans (9% of the population) have fled their country in the last few years, and that 60,000 are currently leaving each year. Last year, 25,000 Eritreans sought asylum in Germany. Your country's deep concern regarding this exodus is therefore understood.
Causes of the Exodus of Eritreans.
It is no longer difficult to uncover the reasons why huge numbers of Eritreans are forced to leave their country. The 2016 United Nations Commission of Inquiry Report documents in detail the appalling abuses of human rights committed by the Eritrean Government and its agents. Their report stated that, "The Commission has reasonable grounds to believe that crimes against humanity, namely, enslavement, imprisonment, enforced disappearance, torture, other inhumane acts, persecution, rape and murder, have been committed in Eritrea since 1991."[2] The widespread abuse of fundamental human rights had previously been outlined in detail in 2014 by the UN Special Rapporteur on Human Rights in Eritrea.
However, the most compelling and urgent reason why so many Eritreans are leaving or have left Eritrea is the system of compulsory and unlimited National Service for all citizens, male and female, from the age of 18. Officially, National Service lasts for 18 months, but virtually all who enter this compulsory system find themselves retained in forced employment, the military, industrial, mining, or other form of labour where they earn a pittance for many years after they should have been released. One Eritrean was found to be still in National Service at the age of 68. The Government of Eritrea has repeatedly refused to end this unlimited extended Service until armed hostilities with Ethiopia cease. .[3] It is to avoid this endless compulsory labour that most young Eritreans take the dangerous step of leaving their country illegally. They may be shot and killed whilst crossing the border, and will certainly be imprisoned and probably tortured if captured.

Policies of the Federal Government of Germany and the European Union towards Eritrea
It is clear from the UN Commission of Inquiry Report that the Government of Eritrea is making no efforts to end its human rights abuses or to time-limit National Service. Yet European Union officials still released a 200 million Euro economic support grant for Eritrea.[4] It appears the EU hopes that if it invests money in the economy of Eritrea, its young people will no longer flee. This hope is naive and in vain as long as unlimited National Service remains and the government continues subjecting its people to crimes against humanity.
What is most alarming and disturbing is that the EU programme against people trafficking, laudable in itself, now appears to be used for so-called "border protection" to support and finance the security services and border forces of countries such as Sudan and Eritrea, the very forces which commit crimes and serious human rights abuses against refugees and their own people. Under such proposals, Sudan would receive equipment such as computers, scanners, cameras, and all the training necessary to police its 17 border crossing points with Eritrea and other countries. Two "reception centres" for illegal migrants would reportedly be established at Gadaref and Kassala, on Sudan's eastern border with Ethiopia and Eritrea. The aim is clearly to reduce the numbers of Eritreans who are able to leave their country and who may seek refuge in Europe.
Warning of the Possible Consequences of Security Agreements with Sudan and Eritrea
We must warn in the strongest possible terms that agreements giving aid to regimes such as Sudan and Eritrea to police their borders is tantamount to rewarding the very abusers of human rights from whom Eritrean refugees are fleeing. It contradicts every human rights principle, which the EU and Germany proclaim and uphold. We strongly advise that no confidential security agreements and aid programmes be made with such regimes until they end the abuses of human rights from which their citizens flee. To do so is in effect to deny refugees their right to refuge and asylum guaranteed under the Refugee Convention of 1951 by subsidizing regimes that are amongst the world's worst violators of human rights..

We sincerely hope that you will carefully consider these matters and ensure that no agreements are signed with the Eritrean and Sudanese governments, which might in any way, harm or restrict the access of Eritrean citizens to sanctuary and safe refuge.
Yours respectfully,

Elizabeth Chyrum
Director
Human Rights Concern – Eritrea
This email address is being protected from spambots. You need JavaScript enabled to view it.
www.hrc-eritrea.org
[1] http://www.dw.com/…/eritrea-is-building-its-own-…/a-19547256
[2]http://www.ohchr.org/…/CoIErit…/A_HRC_32_CRP.1_read-only.pdf.
[3] http://www.reuters.com/…/us-eritrea-politics-insight-idUSKC…
[4] http://europa.eu/rapid/press-release_IP-15-6298_en.htm.
https://www.facebook.com/elizabeth.chyrum/posts/1696023984053307?notif_t=close_friend_activity&notif_id=1474449416034224
---