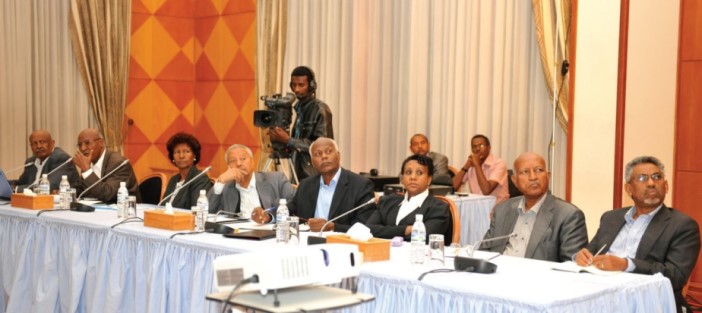 (Asmara 02/10/2018) members of Freedom Friday (Arbi Harnet) in Asmara report that the situation in Eritrea is getting worse and they are actually bracing themselves for all eventualities.
Speaking about the current situation on the ground activists state that politically they are hearing rumours of a growing discontent among cabinet members and senior party and army officials, as a consequence the meeting of cabinet ministers that was convened last week, only lasted several hours as opposed to the normal couple of days. It is said that Issias Afwerki's briefings regarding current national and regional developments were met with 'tough questions' from several ministers and this created a tense atmosphere and he is said to have walked out of the meeting. The activists have heard that at least three ministers have requested leave to resign their respective posts.
The three ministers who have requested to be relieved of their ministerial responsibilities are believed to be Mr Arefaine Berhe, minister of agriculture, Mr Semere Russom, Minister of education who was said to have in previous months been appointed ambassador to Ethiopia and the Minister of public works Mr Abraha Asfaha. It is to be remembered that last month the regime arrested the former minister of finance following his publication of a two-volume book criticising the regime.
Meanwhile, Eritreans continue to leave the country using the opportunity created by the open borders with Ethiopia, the health and education sectors are said to be suffering badly as a result of many professionals including young teachers and medical professionals resorting to leaving the country in large numbers.
The arrest of ordinary citizens has also continued; as per earlier report many members of evangelical faith groups who came to Asmara airport to welcome an Ethiopia Televangelist ,who took the first flight from Ethiopia, are still in prison. Similarly owners of water tankers, who were unable to pay the hefty fines levied (millions of Nakfas) during the summer are also in prison.
---