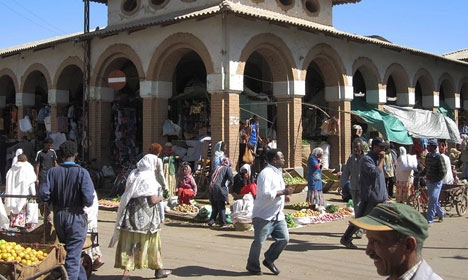 The Danish Immigration Service's fact-finding report on Eritrea has come under heavy fire in both Denmark and Eritrea and a key source in the report now says he was "misused" and quoted out of context.
Kibreab sent a sharply-worded letter to Immigration Service asking to be "dissociated" with the report's findings and saying that the Danish officials ignored a "heavily edited" document that he said he provided in order to clear up misunderstandings from earlier conversations. 
"Instead of doing that [using the edited version, ed.] you either used my name generally to lend credibility to your anonymized sources, or picked words of half sentences to fit into your account," Kibreab's' letter, which was shared with Berlingske, read. 
Using mostly anonymous sources, the report calls into question previous claims that Eritreans can face retribution or even possible death if they flee the country. The fact finding report instead says that Eritreans who have tried to avoid military service can merely sign a repentance letter and agree to pay an extra two percent 'Diaspora tax'. 
The report thus recommends that Denmark only provide asylum to Eritreans who can show that they face a personal threat.  
Even before Kibreab stepped forward, many in both Denmark and Eritrea were expressing their doubts about the fact-finding report. 
The Stop National Service Slavery in Eritrea campaign said the Danish report ignored the "vast and well established" human rights violations and instead focused too much on the military service. 
"We are… adamant that ignoring the host of other human rights violations being perpetrated  in Eritrea and focusing on 'absconding' in isolation will not curb the flow of refugees from Eritrea nor will it reduce the numbers coming to Denmark (or any other country)," the campaign writes. 
For more stories about Denmark, join us on Facebook and Twitter
The Local (This email address is being protected from spambots. You need JavaScript enabled to view it.)
---