Elizabeth/Elsa Chyrum of Human Rights Concern – Eritrea (HRCE) attended the Global Forum on Freedom of Expression which was held in Oslo, Norway, from 1 – 6 June 2009. The forum was attended by 542 individuals, 120 countries, 270 organisations and four international networks.
The forum brought together for the first time activists, writers, artists, academics and thinkers for trainings, keynote lectures, seminars, networking sessions and exhibitions.

The forum was officially opened by the Norwegian Minister of Foreign Affairs, Mr Jonas Gahr Store, with the statements of the struggle for freedom of expression across the globe.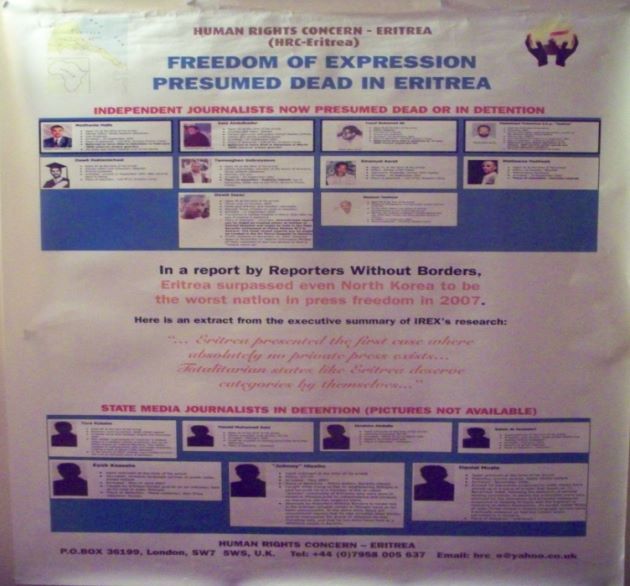 Elizabeth Chyrum took every opportunity to raise the issue of there being no free media in Eritrea, and highlighted the imprisonment of at least 17 Eritrean journalists without charge or trial.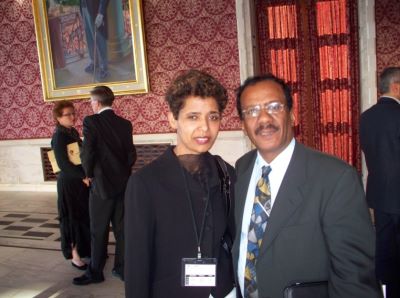 Also present was the Activist Saleh Gadi of Awate.com. Elizabeth and Saleh managed to speak to Mr Jonas Gahr Store about the human rights situation in Eritrea and the lack of freedom of expression in the country. Mr Store expressed his concern and awareness of the situation and stated that developments were being followed.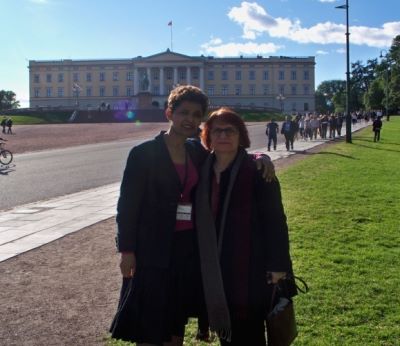 There were also many other activists who were very much concerned with the human rights situation in general and the journalists' situation in Eritrea in particular. One of the those activists is the Chair of Writers in Prison Committee in Sweden (PEN), Ms Azar Mahloujian who was actively trying to raise awareness of Dawit Isaak's imprisonment without legal due process. It is comforting and encouraging to know that many principled non-Eritrean individuals are also fighting and advocating relentlessly for the rights of Eritreans such as Dawit Isaak. Azar was one of many such people Elizabeth Chyrum met in Oslo.
HRCE can take heart from knowing that the uniqueness of the case of Eritrea is not unknown to many of those present.
The forum was a great opportunity for networking with others such as the Special Rapporteur on Freedom of Expression of the African Commission on Human and Peoples' Rights, Ms Pansy Tlakula, with whom Elizabeth Chyrum had a meeting to discuss the situation of the Eritrean journalists and it was also a great opportunity for exchanging ideas for improving the global human rights situation.
Elizabeth Chyrum is proud to have attended such an important forum and to have been given the opportunity to raise awareness of the abominable situation in Eritrea.

Human Rights Concern - Eritrea
London, U.K.
8 June 2009
---