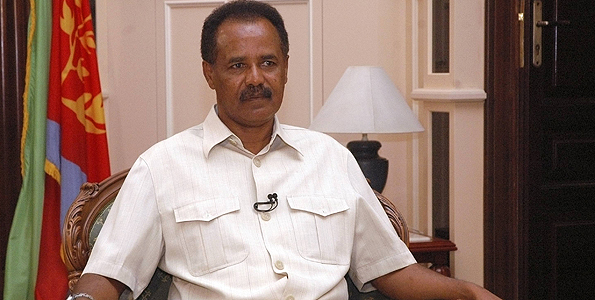 The UN Security Council advanced farther from past huffing and chugging on matters Somalia. It took concrete action. Hopefully, the council will maintain the tempo and tackle one of the notorious meddlers, Eritrea.
On Tuesday, the council unanimously voted between $200 and $300 million to support African peacekeepers in Somalia. Secretary General Ban Ki-moon should effuse satisfaction.
Britain's U.N. Ambassador John Sawers headed that way. It was unique, he told reporters, that for the first time the Security Council has agreed to provide logistical support and pay.
In an April report, the secretary general ignored African nations' pressure for a U.N. peacekeeping force. He proposed support for the 4,300-strong African force, known as ANISOM. That would include raising it to the mandated force of 8,000. The force would also train President Sheik Sharif Ahmed's government force.
Mr Ahmed's government is the only authority the international community, and pointedly the Arab League, recognises. If opening wallets indicates the value of that recognition, Mr Ahmed has plenty.
In April, a donors' conference in Brussels pledged $200 million. For now, none of these pledges is doing much for Mr Ahmed's interim government, formed in January.
Last month was particularly bad. An upsurge of violence killed 200 people in Mogadishu and drove some 60,000 residents from their homes.
Mr Ahmed's opponents are formidable. They coalesce around extreme Sharia law adherents Hisbul Islam, or Islamic Party. Sheikh Hassan Dahir Aweys cobbled the latter recently. The other fellow traveller is al-Shabaab militia.
Al-Shabaab is an offshoot of a militia Mr Ahmed and Mr Aweys used to establish semblance of order in most of southern Somalia under the banner of the Union of Islamic Courts. The past haunts.
Ethiopia, with more than encouragement from the United States — it considers Mr Aweys an ally of Osama bin Laden's al-Qaeda — scuttled the union's authority two years ago. Eritrea's President Isaias Afewerki welcomed them to exile. That enhanced reports Eritrea was the union's leading weapons supplier, which officials deny. There's no evidence of a halt.
Mr Ahmed eventually realised the obvious: nearly 19 years of Wild West multiplied a thousand times could only maintain Somalia as cartographic lines. Under the auspices of U.N., he talked to former enemies. For Somalia, that's more than progress.
Mr Aweys' return to Mogadishu a month ago indicates Mr Afewerki's determination to continue rabble rousing in the Horn of Africa. After all, Eritrea lacks direct stakes in Somalia.
Djibouti, Ethiopia and Kenya do. Overall, the international community does due to maritime interests in the Red Sea, the Gulf of Aden and western Indian Ocean.
The Islamists in Somalia have made it clear their aim goes beyond establishing a nation governed by their version of the Sharia. It isn't by persuasion, which is fine, but by the gun, unacceptable.
Moreover, they want that nation as the mythical Greater Somalia. Eritrea becomes an accessory to threats to Djibouti, Ethiopia and Kenya's territorial integrity. That takes the region decades back.
That Mr Afewerki would support such aim seems to indicate a sense of frustrated grandeur. It's worthy of note that Mr Afewerki's ascendancy included killing of thousands of supporters of the Eritrean People's Liberation Front.
Since assuming the presidency when Somalia's disintegration started, Mr Afewerki has orchestrated quarrels with Sudan, Djibouti, and Yemen and, of course, Ethiopia. Reports Eritrea harbours Iran's Revolutionary Guards, albeit exaggerated, fit in Mr Afewerki's pursuit of illusive regional dominance.
The African Union and the regional Intergovernmental Authority on Development have asked the U.N. to impose sanctions against Eritrea.
---