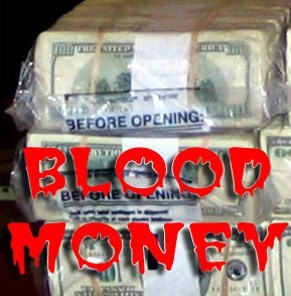 KAMPALA, April 3 (Reuters) - Australia's Sub-Sahara Resources (SBS.AX) and Chalice Gold Mines Ltd (CHN.AX) said on Friday the two firms planned to merge to help fund Sub-Sahara's lucrative Eritrean gold project.
Sub-Sahara's Zara project has an estimated 1 million ounces of gold in the west of the Red Sea state, where international prospectors expect large precious gold and base metal finds.
"The proposed merger will combine Chalice's strong cash position of over 10 million (Australian dollars) with Sub-Sahara's 69 percent interest in the high grade Zara Gold Joint Venture in Eritrea, East Africa," the companies said.
"The proposed merger represents an excellent opportunity to fund the Zara Gold Project in an extremely difficult economic climate," Barry Bolitho, Sub-Sahara's chairman, said in the statement.
Sub-Sahara has projects in Eritrea and Tanzania. There are six companies from Canada, China and Australia exploring for gold and industrial metals in Eritrea.
Sub-Sahara shareholders -- who will own 39 percent of the merged company -- will receive one Chalice share for every 10.73 Sub-Sahara shares, the statement said.
Chalice will pay Africa Wide Resources Ltd $1.2 million Australian dollars ($852,300) for its 11.12 percent interest in Zara and 454,000 dollars to reimburse past exploration expenses.
The merger is subject to Sub-Sahara shareholder approval, regulatory consent, Chalice completing an agreement with Africa Wide Resources, court approval and various other issues. ($1=1.408 Australian Dollars) (Reporting by Jack Kimball; editing by Mike Nesbit)

© Thomson Reuters 2009 All rights reserved
---