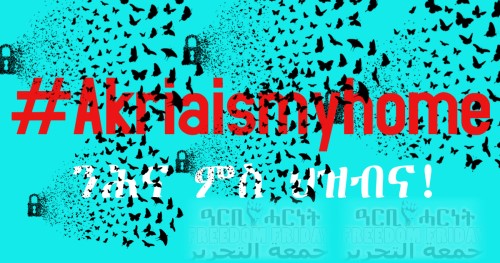 This is a report received from Arbi Harnet Activists in Asmara
Background
Eritrea's ministry of education had outlined a plan, in mid 2014, for transferring all schools to become community schools administered and financed by the public. However when the plan was presented to school administrators, it was vehemently opposed as being an unrealistic plan given the financial hardship that many communities are facing.
Ignoring these and other concerns, the government made proposals (in a circular that went out in mid September), for the implementation of the proposals to make all schools, 'community' schools, immediately. The Islamic school Diae was one of the schools that was affected by these plans. Under these new plans Diae, which was run by  parent committees as a private Islamic school, was to become a non-denominational public school run by the 'local community'. When the school administration rejected these proposals and it became inevitable that the plans were to be forcibly implemented the administration asked for an opportunity to consult with the wider school community.
At the meeting that took place on 15th October 2016, Haji Musa Mohamed Nur, a respected elder in the community made an impassioned  speech and was taken to prison, over the following days,  as a result. And it is this that triggered today's rally on the streets of Asmara.
Protest on the streets of Asmara
This afternoon at around 2:00 pm, Asmara time,  around 100 boys and girls who are students at the Diae school walked in protest on the main promenades of Asmara, heading towards the presidential offices, demanding the reinstatement of their school's administration and the release of the people who were incarcerated in relation to the recent opposition to the plans to change the status of their school.
Soon after the gathering, security officers armed with sticks begun beating up protestors and chasing them off the streets, meanwhile shots were also heard, although it is not clear, as yet, if there are any casualties. Some of the protestors were chased, all the way to Akria the neighbourhood of the school where many of the students were from.
After scattering the protest and chasing protestors away, security officers started harassing and detaining young people on the streets of Akria and at around 5pm tracks carrying many soldiers were seen being deployed to the neighbourhood.
At dusk Asmara was relatively calm, but we are monitoring events very closely and we will post updates as we get them.
---