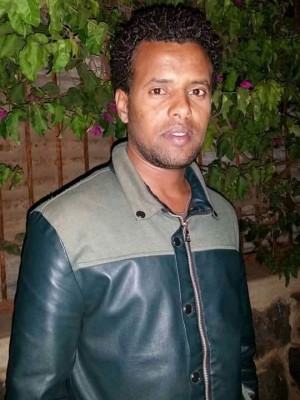 Two Eritrean pilots have defected with their fighter jets to neighboring Ethiopia, an Eritrean opposition group confirmed Thursday, in a dramatic exit from one of the world's most closed-off states.
"The two pilots flew their small-sized fighter jets to Mekelle on Wednesday morning," Nasredin Ahmed Ali, spokesman for the Ethiopia-based Red Sea Afar Democratic Organization, told The Associated Press.
The spokesman identified the pilots as Afeworki Fisehaye and Mebrahtu Tesfamariam and described them as being very experienced with Eritrea's air force. He said Ethiopian fighter jets accompanied them upon their entry into the country's air space.
One witness, Abiy Chelkeba, a lecturer at Mekelle University, said Ethiopian jets were flying very low and conducting unusual turns in the northern city Wednesday morning. Local media also reported the defection.
An Eritrean official based in Ethiopia's capital, Addis Ababa, said he was not aware of the defections. Ethiopia's government spokesman, Getachew Reda, declined to comment.
This is the first time Eritrean pilots have defected to Ethiopia with their jets, but there have been reports of the East African country's pilots defecting to Saudi Arabia since 2012.
Eritreans are one of the largest groups trying to cross the Mediterranean Sea to Europe, with the U.N. saying more than 47,000 applied for asylum there in 2015.
Eritrea's government has been under criticism for what a U.N. commission of inquiry has said are numerous abuses including enslavement, rape and torture. President Isaias Afwerki, in power since 1991, is described by rights groups as increasingly repressive in the country of about 6 million.
Ethiopia and Eritrea fought a border war between 1998 and 2000 that killed tens of thousands of people. Border skirmishes occur often, and the two countries have not had diplomatic ties since 1998.
Pilots have used their fighter jets to make high-profile defections in other parts of the world, notably during the Cold War. One North Korean pilot, No Kum Sok, left during a training mission in 1953 and landed at a U.S. military base in South Korea.
---