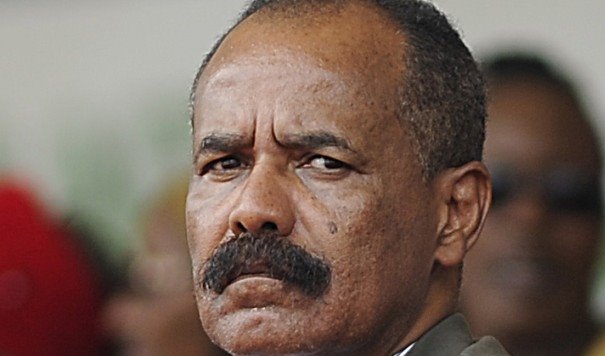 Geneva (AFP) -A United Nations expert on Friday called on Eritrea's government to urgently reveal the fate of around two dozen senior government officials and journalists arrested 15 years ago.
The group of senior cabinet ministers, members of parliament and independent journalists, including a Swedish national, were seized in a draconian purge on September 18, 2001 and the days that followed.
The government of Eritrea's authoritarian leader Issaias Afeworki has said those arrested were a threat to national security, and have never disclosed their whereabouts or state of health.>
"Those arrested have been detained incommunicado and in solitary confinement," said Sheila Keetharuth, the UN special rapporteur on the human rights situation in Eritrea.
"Even family members have never been allowed to have any contact whatsoever with them," she said in a statement issued ahead of the 15th anniversary of the arrests.
They are all still being held in secret locations, although media reports indicate several may have died after being held for years in horrendous conditions.
Among those seized was Swedish-Eritrean journalist and author Dawit Isaak.
Despite efforts by Sweden, the EU and others to ensure his release or at least receive assurances that he is still alive, the diabetic journalist has been held incommunicado since then, accused of spying but never charged or sentenced.
Those arrested 15 years ago are not the only victims of rights abuses in Eritrea.
Keetharuth warned that "the 2001 clampdown set in motion a chain of egregious, widespread and systematic human rights violations that continues to this very day".
She listed arbitrary arrests, incommunicado detention, disappearances and torture among the continuing abuses.
Keetharuth served on a UN Commission of Inquiry that concluded earlier this year that Eritrean officials were guilty of "crimes against humanity".
---