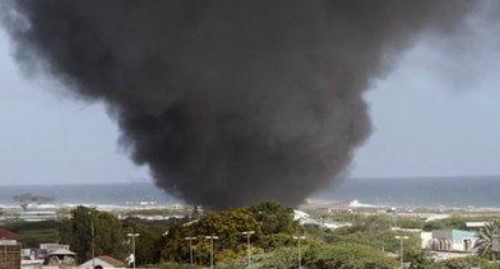 (Addis Ababa) – High ranking Ethiopian military officer confirmed to Awramba Times, on condition of anonymity, that Ethiopian Air Force jets bombarded two key targets inside Eritrea.
According to the official, the airstrikes were conducted separately in two key targets, at a gold mine processing facility, near the capital Asmara and a military depot in Southern AkaleGuzai, Mai Edaga.
The current regime in Eritrea is widely considered as a State Sponsor of Terrorism in the horn of Africa. On July 2012, U.S. Treasury Department had placed sanctions on several Eritrean government officials and frozen their assets for supporting al-Shabaab, Al-Qaeda's branch in Somalia.
Source: Awramba Times
---