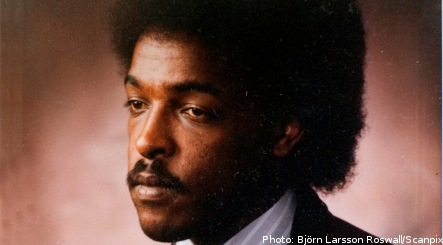 The time that Swedish-Eritrean journalist Dawit Isaak has spent in a jail in Eritrea, without a trial and without any visits from his family or lawyers, today reached 3,000 days.
"It is a disgrace that he remains in prison and it is remarkable that the Swedish government does not try harder to get him released," said Jesper Bengtsson, president of the Swedish section of Reporters Without Borders, and Reporters Without Borders secretary-general Jean-François Julliard. "Sweden should urge the European Union to put more pressure on the Eritrean authorities in the course of negotiating the new aid agreement."
Dawit was arrested in Asmara on 23 September 2001 for defending the freedom of speech of the Eritrean people in the independent newspaper Setit, which he founded in 1996. No one from outside the prison system has seen Dawit during the past eight years and the Eritrean government has released no information about him or his state of health. Dawit is the only prisoner of conscience with EU citizenship.
A seminar was held in the European Parliament yesterday about the Dawit case and the situation in Eritrea. Four Swedish Members of the European Parliament, Belgian MEP Louis Michel, Dawit's brother, Esaias Dawit, and others discussed the fact that the EU is about to give 115 million euros in aid to a country that has detained thousands of people without trial.
Dawit will be honoured with a silent demonstration outside the Stockholm city hall at 4:30 p.m. today. The Swedish Journalist Union will hand out information to participants but no speeches will be made in order not to disturb the Nobel Prize awards ceremony taking place inside the city hall.
Despite having a much smaller population, Eritrea has as many journalists in prison as China and was ranked last in the 2009 Reporters Without Borders press freedom index.
---