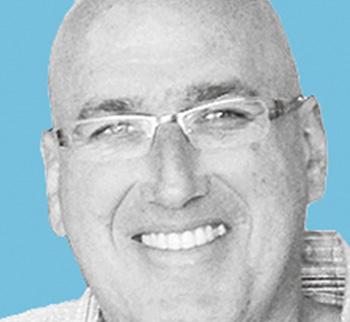 Jewish values – particularly ve'ahavta lere'echa kamocha (love your fellow as you love yourself) – and basic morality have taken me deep into the Negev desert to Holot, the "open" prison for African asylum seekers, on several recent occasions.  
According to Israeli government statistics, at the end of 2014, there were nearly 46,500 African "infiltrators" residing in Israel, mostly from Sudan and Eritrea. 
Almost all of them reached Israel during the last decade via our southern frontier with Egypt. That flow has been stemmed by a formidable barrier completed between the two countries in late 2013. In 2014, only 21 Africans managed to cross it.
Often, those picked up by the IDF along the border were put on buses and dropped off in Tel Aviv. Others made their own way there.  It's said that at present, more than 20,000 live in that city's poorer southern neighbourhoods. There are smaller African populations in other cities and towns around the country. In Jerusalem, where I live, it's estimated roughly 2,500 Africans live and work in the city.
Southern Tel Aviv has suffered from the influx of these Africans. Many are unemployed. They loiter. Crime rates have risen. Tensions between Africans and their Israeli neighbours have risen. Israelis in these neighbourhoods are tormented. 
From the outset, the government classified these Africans, people who chose Israel to better themselves financially, as "infiltrators." Based on this misguided perception, it set about making them miserable and encouraging them to leave. It made it difficult to employ them; didn't give them health care; half-heartedly processed their requests for refugee status (during these years, only three Africans have received such status); offered them money if they'd return home; and established prisons and holding facilities just for them.
Our government prides itself in its success. Some 6,400 Africans left Israel "voluntarily" in 2014.
Human rights NGO's have been fighting back. Remarkably, in decisions handed down in 2013 and 2014, the Supreme Court quashed as unconstitutional two separate amendments to a law authorizing detaining or holding Africans administratively for extended periods because they're "illegal infiltrators." In its latter decision, the court ordered that Holot be closed by December 2014.
Built at a cost of 323 million shekels ($97 million Cdn) and requiring another 100 million shekels ($30 million Cdn) annually to run, Holot houses 2,350 Sudanese and Eritrean men. The government has no intention of closing it, despite the court ruling. In December, before dispersing ahead of the upcoming election, the Knesset passed another amendment authorizing holding Africans in Holot for up to 20 months.  
Putatively, detainees are free to leave during daylight hours, but they're prohibited from working while detained there and are required to attend a daily roll call (under previous legislation they had three a day). They must also be under lock and key from 10 p.m. till 6 a.m. every night. 
On my most recent visit to Holot earlier this month, I sat with several inmate leaders just outside the facility's dusty gates. In contrast with previous visits, they expressed sad despair. They've done nothing wrong, miss their loved ones and have nowhere to go. 
Going home isn't an option – they'd be imprisoned or worse. Sudan and Eritrea are among the most totalitarian regimes in the world today. No other country will have them. They're not provided any form of training or education in Holot. They pass the hours sleeping, watching TV, taking walks around the remote facility and wondering what the government will do with them at the end of 20 months. There's not a lot of hope, and increasingly, inmates are suffering emotionally.
Thankfully, this country has many well-intentioned individuals and organizations working tirelessly to improve the lot of these Africans and promote changes in government policy, which will also benefit Israelis living in south Tel Aviv.
Ve'ahavta lere'echa kamocha. 
The Jewish state's government should know better. 
- See more at: http://www.cjnews.com/news/israel?q=node/134833#sthash.aIntdcQn.dpuf
>
---