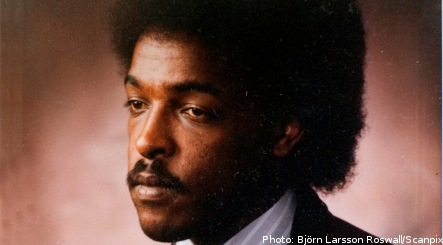 Almost 210,000 Swedes have signed up to a petition circulated by major Swedish newspapers as part of a five week campaign in support of the jailed Swedish-Eritrean journalist Dawit Isaak.
On Monday morning the petition demanding the release of Dawit Isaak, will be handed over to the Eritrean embassy on Lidingö in Stockholm by the editors-in-chief of Dagens Nyheter, Svenska Dagbladet, Aftonbladet and Expressen - Sweden's largest newspapers by circulation.

The petition will also be handed over to several other Eritrean embassies around the world.

Dawit Isaak arrived in Sweden as a refugee 20 years ago. Since 2001 he has been imprisoned without trial in the country of his birth, Eritrea.

The four Swedish newspapers launched a campaign on March 27th with a simple message "Free Dawit Isaak".

The campaign has since then raised attention and stimulated debate over Isaak's case, the human rights situation in Eritrea, and led to the collection of more than 200,000 signatures for the petition.

The five week campaign comes to a close on Monday, timed to coincide with World Press Freedom Day on Sunday.

The Eritrea position on the case of Dawit Isaak, who holds both Swedish and Eritrean citizenship, is that it is an Eritrean matter which has nothing to do with Sweden.
---