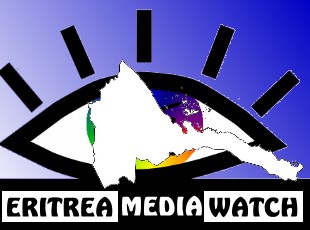 The Eritrean government has lashed out at the Daily Telegraph for its sensational report of a possible US "military action" against the Asmara government for "its support for a Somalian terrorist group linked to a plot to attack President Barack Obama" during his inauguration in January.

Writing from Asmara last week for the conservative British daily, Damien McElroy said Eritrea was backing al-Shabaab, a radical Somali group which the US describes as al-Qaeda-linked terrorist movement. US intelligence believes Al Shabaab has trained a dozen of Somalis to carry out attacks in the US, according to the Daily Telegraph.

In a press release published at Allafrica.com and Shabait.com, the Eritrean Ministry of Foreign Affairs denounced McElroy for disclosing 'US plan' to punish Eritrea. The statement also condemned McElroy's failure to report about his trip to one of the many controversial dams in the country built with the help of European and British tax payers. McElroy had sneaked into Eritrea as part of a British parliamentary delegation on a mission to assess implementation of EU aid projects in Eritrea. The British and other European powers are involved in Eritrean development programs which StrategyPage.com says are carried out by 'soldier slaves'.

Meanwhile, pro-government Meskerem.net claims the US has never threatened any attack against Eritrea. Quoting a "concerned" US State Department official, it says the Daily Telegraph report misrepresented American foreign policy on Eritrea. Meskerem admits, however, that it was simply referred by the "concerned" official to the State Dept. website to confirm US position on Eritrea.

The Daily telegraph had quoted US intelligence sources in reporting American plans against Eritrea. Like the New York Times or the Economist, the 254-year old Daily Telegraph would have little or no problem basing its political and military related stories on US or British intelligence sources. But, it is most unlikely that Meskerem would secure intelligence information of any kind from the "concerned" US official or the State Dept. website.

Asena news website, reputed for exciting, original news reporting, carried a most damaging report yet on President Isayas Afewerki and his son. Both, Asena says, possessed a joint account with a Chinese bank totaling over 276-million USD. Quoting sources in Asmara, it said the money was transferred from a Chinese government agency to Isayas's personal account with Fabon Bank of Hong Kong. Asena has published a copy of what it believes is the transaction receipt itself. It suggests that the document shows that Isayas has been receiving financial favors and awards from some Chinese companies in business transactions for Eritrean projects financed by international aid agencies.  Although it is hard to get independent confirmation on this financial scandal, Asena's report could reinforce many people's belief that lack of accountability and transparency has led the President to blind greed, corruption and despotism.

Government oriented Dehai.org has dismissed the bank receipt as a "shoddy forgery." It says the document was full of discrepancies with fixed and matched fonts, for example. Dehai contributor Jacob Zecharias claims that the author of the document copied or printed a forged transaction form on a plain sheet of paper which had previously been signed at the bottom. Jacob criticized Asena of resorting to what he calls "cheap tactics to destabilize our Country.

Speaking of destabilizing Eritrea, Selam Kidane says in an interview that hunger and human rights abuses were endangering the country's existence. In a similar vein, Yosief Ghebrehiwet argues political blunders, denials and arrogant spins were tearing the country apart while famine and starvation are taking their toll. In a lengthy asmarino.com essay entitled "Famishing Eritrea to save one Man's Pride", Yosief denounces Eritrea's authoritarian system as the cause for all social tragedies in the nation. Yosief warns of a looming famine that could soon wipe out entire Eritrean villages unless immediate international action was taken.

Mesfin Hagos this month stepped down from his post as chair of the Eritrean Democratic Party (EDP). Awate.com, which was the first to break the news, suggested that Mesfin's resignation had to do with the question of whether or not EDP should have an office in Ethiopia. Mesfin denied Awate's report in an interview published on Assenna.com stating that internal EDP issues were the sole reason for the chairmanship change. Mesfin had called for more party discipline and accountability among executive members.

The projected EU aid to Eritrea came under scrutiny and attack from various quarters including opposition leader Woldeyesus Ammar and American author and educator Dan Connell. Both have warned that European aid would be misused by the Eritrean government and would not benefit the suffering people unless accompanied with demands for transparent accounting and reporting mechanisms.

Giant prison, paranoid dictatorship, tormented nation, most repressive and authoritarian, torture in metal shipping containers – such have been the words and phrases used by the world press to describe current affairs in Eritrea. StrategyPage.com says Eritrea has developed a police state the tyrants of North Korea would be envious of. The website estimates there are nearly 100,000 people in prison. UN Dispatch on its part argues Eritrea should spend less energy on its ongoing dispute with Ethiopia, and more on caring for and protecting the rights of its own population.

Last week, BBC spoke to a 16-year-old Eritrean girl named Salamay seeking refuge in Italy. Salamay told a BBC reporter that she fled her country when authorities began rounding up youths in her village for national service. Before reaching Italy she was stranded for months in Libya where she was taken to a prison. There, she said, she and other inmates faced rape every night by the guards.
---