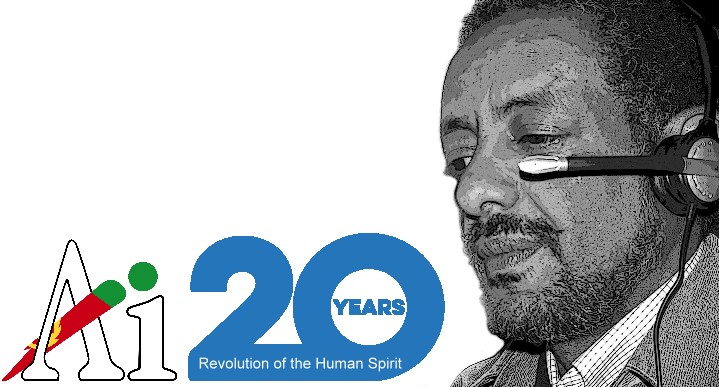 Asmarino.com is an independently constituted global media platform which covers Eritrean political affairs, thoughts of social themes and evolving culture that characterize the post-independence perspectives which have yet to materialize in Eritrea.  It seeks to address deep-seated predispositions promulgated by the government which denies citizens from enjoying their basic rights and encourages democratic debates across many countries where Eritreans have taken up residence. The Asmarino.com project began as a hobby which gradually turned into providing a home-away-from-home experience for many of our visitors. It has grown into such a serious undertaking that it has ended up requiring greater and deeper commitment on all aspects of its operations.  Now, we can confidently look back and say that it has been a demanding and, at times, grueling but gratifying journey that has come this far.
Over the years, through the help of our readers, contributors and dedicated staff, Asmarino.com has managed to maintain its services to a high standard and carry out its mission without compromising its independence.  The services it has provided to date include creating a platform for free speech, networking opportunities for people of varied skills and experiences and emboldening the human spirit that taps into peoples' potential.  Asmarino.com has also been involved in software innovations, media productions and in providing assistance to various organizations to develop state-of-the-art media services. Then again, we have always been mindful of the fact that there is more to be done.
There were many defining moments that have made Asmarino.com stand out in the past. Some of those moments are:
Asmarino.com's web-based Tigrinya software, which started in 1998, went through various stages of development. Delina Geez Word was subsequently developed in 2004. The software development process is still continuing.
 
It simultaneously developed the internet radio technology which incorporated EreSpora  - Family Corner, Almaz Hale Show, Children's Story Time, Radio Delina and blogging. Eventually, Asmarino.com refined its satellite-radio technology to broadcast as far as the Horn of Africa.
 
It harnessed the power of visual images with its pioneering pictorial and video aspects of cyber technology which was adopted by various organizations engaged in Eritrean affairs.
We are valued as an independent voice and doing our best to fill the gaps not covered by other media. We believe we have, to a degree, influenced those who read our comments and analysis sections. Of late, however, and due to some unexpected developments and inconveniences, Asmarino.com has been unable to perform to its full capacity.  
We have come to realize the inevitability of introducing changes to our operations in order to maximize the impact of our services. 
What does the future hold for Asmarino.com?  
Heedful of the growing needs of our audiences, observant of the ever-expanding institutions that provide information services, now we are looking into ways to restructure our set-up that further harnesses the openness of the internet.  We are watching and absorbing the shifts and changes in the media landscape so as to locate the audience for whom we can dedicate our efforts and cater to the needs of the younger generation.  
On this occasion, we would like to remind our Asmarino.com readers, writers, contributors and followers that we are open to practical feedback on how to celebrate together our upcoming 20 years of service which falls on August 13, 2017.   
Tesfaldet A. Meharenna
CEO of Asmarino.com
---