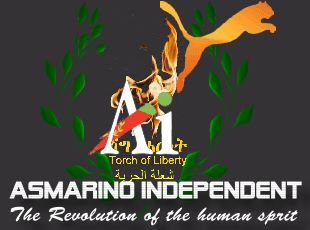 We would like to apologize to our readers and contributing writers for the few days of service interruption in our website.  
The problem has been a technical one, caused by numerous denial of service attacks coordinated by those who feel threatened by the service that Asmarino provides in enlightening and emboldening our people to rise up against the brutal rule of the Isaias regime. They have been hoping that Asmarino wouldn't come back, and the fact that it has returned with more tools in its arsenal than before has alarmed them and, consequently, they are doing everything they can to shut it up. And this is not the first time this has happened, and every time they have been doing that, we have come out more determined than ever to carry out our mission – a mission that will not end until we see the last days of the Isaias regime. This time it has taken us a few days to correct the damage caused by their multiple attacks. Given their track record, we expect them to do more of the same. Hence, we would like our readers and contributing writers to be patient with us whenever they see such interruptions in future. 
As we do all the times when such illegal things happen, we have provided the authorities  all the information they need to pursue this matter. We have traced some telephone calls and computer addresses to particular areas. It won't be long before we zero in on these individuals. It is a tedious work but it can be done. Spotting a Habesha face repeatedly using a Public Library computer to send a virus or a public phone to terrorize our staff won't be that difficult. So we are warning these terrorists – yes, they are nothing but terrorists – to refrain from their illegal acts. They might not realize that, given the terrorist nature of the government they are serving, their criminal acts could easily fall under terrorism. The least that they would expect is deportation. So, to reiterate again: we will live no stones unturned until we find them and bring them to the court of law! 
Asmarino Staff
---